Condos in limbo: Daytona Beach Shores buildings damaged by Ian, Nicole face uncertain future – By Clayton Park, Daytona Beach News-Journal
DAYTONA BEACH SHORES — Two dozen oceanfront condominiums and hotels in Daytona Beach Shores were evacuated both before and immediately after Tropical Storm Nicole hit the area on Nov. 10.
One week later, roughly half remained vacant.
Some could stay that way indefinitely, experts and city officials warn.
"It is possible," said Daytona Beach Shores City Manager Kurt Swartzlander, before adding it's too soon to know. "I don't want to panic anybody. We're still waiting on structural engineers to tell us the status of the remaining buildings."
"Right now I have not heard that any one of these is going to be condemned or anything like that. What's most likely going to happen is that the structural engineer will say certain repairs will need to be made before they can reoccupy the building. They might or might not be easy fixes, but we don't know. It depends on the level of damage to the building."
'Depends on how much life of the building is left'
In some cases, it might not be worth the cost to make the repairs, said Ariel Neris, president of the Central Florida chapter of the Florida Structural Engineers Association.
"It all depends on how much life of the building is left," said Neris, a structural engineer with BBM Structural Engineers in Maitland. Neris is not involved in assessing any of the evacuated condo buildings and hotels in Daytona Beach Shores.
The two dozen condo buildings and hotels that were ordered evacuated during Nicole had been deemed by city officials as at risk of being unsafe, in part because of damage as well as beach erosion caused by Tropical Storm Ian, just 43 days earlier.
Several of those buildings were built in the 1980s or '70s or even earlier.
That could be a problem, according to Neris. Many oceanfront multi-story buildings built in the past couple of decades have deep foundations with 60-foot concrete pilings driven into the ground. "That's been a common practice to bring down the cost of insurance," he said.
"If the pilings are deep enough, you could have five to 10 feet of soil completely removed and the building could still stand," he said. "You could just come back in and refill the dirt and regrade it."
Buildings with more shallow foundations and pilings can still be shored up after significant erosion events by adding new pilings, "but it's very expensive," Neris said. "For lower-cost (older) buildings, it may be more prudent to tear it down and rebuild."
"Erosion control was not really a concern 30-40 years ago," he added. "But the rate of erosion has increased. That's a known fact."
Max Kemnitz is a geotechnical engineer with Ellis & Associates Inc., an engineering consulting firm in South Daytona. He stressed the importance of replacing the soil around building foundations that have been exposed because of beach erosion as quickly as possible to prevent the situation from worsening.
"They might have to build a temporary wall to keep the water out and then fill in the soil," he said.
Kemnitz echoed Neris's statement that buildings with shallow foundations and pilings are more prone to significant damage than those with deeper foundations. The good news, he said, is that, "Most often, condo high-rises have deeper foundations."
Erum Kistemaker is a local attorney who represents several condo associations in the area including some in the buildings that were evacuated during Nicole. As of Friday, she had at least one that was still evacuated, but she said her clients believe the building can be habitable again. "They are taking the steps to repair the building," she said.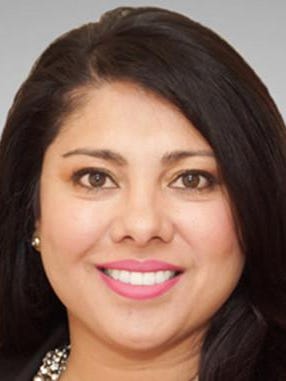 Kistemaker said she was not allowed to disclose the name of the still-evacuated condo building. Generally speaking, she expressed concern that some condo residents are retirees on fixed incomes who may not be able to afford the special financial assessments required to pay for repairs.
"It will be interesting to see how the insurance claims play out. There are differences between hurricane and storm damage claims and flood claims," said Kistemaker, managing partner of Kistemaker Business Law Group in Ormond Beach.
"It's important to know that flood insurance claims are covered by federal law, not Florida law," she continued. "Among the notable differences, federal law requires that a 'proof of loss' be filed for flood claims within 60 days, and the statute of limitations under flood policies is one year. This is different from the hurricane damage claims."
For condo buildings with significant damage, it is important for residents to review their homeowner association's governing documents, Kistemaker added.
"Many documents state that if a certain percentage of the units are rendered 'uninhabitable,' the condominium is automatically 'terminated' (legally extinguished) if a vote to rebuild is not taken, often in a very short time frame such as 60 days after the loss. There may be other important clauses in documents which include a requirement to have a bank act as 'insurance trustee' for insurance proceeds."
The Federal Emergency Management Agency also has a "50% Rule" that could require damaged condo buildings to undergo a major reconstruction that goes beyond restoring it to how it was before, Kistemaker said. "Under the National Flood Insurance Program requirements, when a project must be 'substantially improved,' the project must comply with current regulations for new construction, including elevation."
'We don't have a beach anymore'
Connie Gellner and her husband Mark own a unit that they use as a vacation getaway on the seventh floor of the Marbella Condominiums at 3343 S. Atlantic Ave. It was one of the oceanfront condo buildings that were ordered to be evacuated right before Tropical Storm Nicole hit. Residents finally got the green light from the city to move back in on Thursday.
"I'm not going to lie. I think we did (fear the worst) in the beginning," she said in a phone interview.
Gellner said unit owners at the Marbella paid to have a temporary seawall erected just three days before Nicole hit. That seawall, as well as much of the ground beneath the condo building's pool deck and spa, were washed away in the tropical storm.
Unit owners at the Marbella hired a general contractor to erect the temporary seawall at a cost of $240,000 to halt the beach erosion caused by Tropical Storm Ian, which swept through the area on Sept. 28 and 29.
"It wasn't meant to stop a hurricane," said Gellner of the temporary seawall. "It was meant to stop basic erosion."
Nicole washed away the remainder of the dune beneath the Marbella's pool deck and spa. "Everything around it is gone, but the pool and spa itself survived," she said.
"It's not a total loss. We'll be able to salvage the building," Gellner said. "But we don't have a beach anymore. How can we rebuild on something that isn't there?"
Update on evacuated buildings
According to a list provided by the city of Daytona Beach Shores, the following buildings have been cleared to reopen and let residents and/or guests back in: The Dimucci Twin Towers north and south buildings, the Castaways Beach Resort, the Towers Grande, the Curran Shores South Condominiums, the Towers 14 Condominiums, the Sunglow Resort, the Opus Condominiums, the Holiday Inn Express, the Sherwin Condominiums, the Sanibel Condominiums, the St. Kitts Condominiums and the Marbella Condominiums.
The following remain under the evacuation order as of Friday:
The Grand Coquina Condominiums, the Hawaiian Inn, the White Surf Condominiums, the Sunglow Pier (including the parking lot), the South Shore Motel, the Pirates Cove Hotel, the Flamingo Inn, the Ocean Court Motel, the Sand & Surf Resort, the Tropic Shores Resort, the Curran Shores North Condominiums, the Daytona Beach Shores Hotel (formerly known as the Lexington Inn; also known as the RUSHHH Daytona Beach Tapestry Collection by Hilton); and the single-family home at 2713 S. Atlantic Ave.
Link to Daytona Beach News-Journal here